Once in a while, I get lucky enough to be selected by
Influenster
to receive one of their VoxBoxes. Who doesn't love to get mail with free product?*
I was super excited to receive the Bioré® Baking Soda VoxBox for a few reasons: 1) I was getting low on my current cleanser and needed a new one, 2) I was considering a homemade baking soda scrub, and 3) I don't know that I would have bought this product if I'd just seen it in stores with a million other products all around.

I've been using both products for just over a month now and I am super happy with them. My skin is mostly combination, with a tendency towards dry in the winter months. I haven't had any acne issues in the past *knocks on wood* but am prone to some minor acne and red spots.
I use the
Baking Soda Pore Cleanser
every night with my Clarisonic to wash off my makeup and all the other junk that piles up throughout the day. It is the perfect balance of foamy & mildly scrubby and smells divine! It definitely feels like a true clean when I'm done washing my face. I've also noticed a reduction in the small outbreaks I often get. I'm really glad that I had the opportunity to test this cleanser out because I'm not sure that I would have picked it out from all the other options available in-stores. I generally don't stick to the same product all the time but I would certainly consider purchasing this again and I'm also interested in trying out their charcoal cleanser.
As I mentioned, I had just been thinking about making a homemade baking soda scrub when I found out I'd be receiving the
Baking Soda Cleansing Scrub
- perfect timing! And it is AMAZING! I love the way the powder turns into a paste and that you can control its consistency with how much water you add to it. It's definitely scrubby but not too rough (as I imagine real baking soda may be) and it leaves my skin so ultra soft and smooth. I use it 2-3 times a week after washing my face with the cleanser. I've always used scrubs, not every day but a few times a week, and this product will definitely replace the ones I've been using.
Based on my usage, I totally recommend both of these products if you're curious to try them!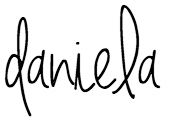 *Disclaimer: I received these products complimentary for testing purposes from Influenster, but all opinions & experiences are my own.