Alternate title - that time Starbucks thought their customers couldn't do math.
Another alternate - that time Starbucks confused customers with suckers.
The list goes on, really...
In case you haven't heard,
Starbucks is making changes to its loyalty program
. It will now be a "loyalty" program. If you're not a regular Starbucks customer, you likely don't care. It's apparently the biggest overhaul since its inception in 2009, though it has gone through minor changes. Most notably, the removal of free syrups for Gold status reward members. Little did the outraged customers know at the time, that worse things were coming...
Instead of telling you about these changes in my own words, here are some awesome tweets* from some outraged folks who do a way better (and more entertaining) job at describing how dumb Starbucks thinks we all are.
I just wanted to cap that off with the fact that I, for one, feel quite relieved. More on that later...
I definitely want to hear your thoughts on this in the comments below!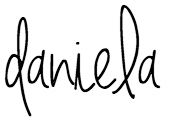 *The tweets belong to their authors & I'm not trying to take any credit for them. They are public tweets that I thought were gems & needed to be included in this Storify & post. Please contact me if you are the owner and would like yours removed!