This is the order of emotions I felt last night after hearing the news of Robin Williams...
- Disbelief...because this must be another internet rumour.
- Shock
- Sadness
- Denial
- Tears...and that's still happening any time I read something about him.
I thought about why the tears and realized it's the fact that his movies are in the top favourites of my childhood & early adolescence.
He was brilliant.
Aladdin - my first Disney movie
Mrs. Doubtfire - One of the first movies I fell in love with in that "watch it any time it's on" way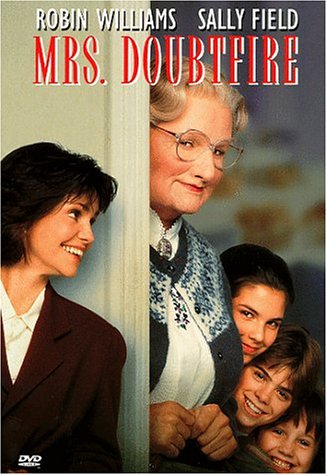 Hook - I have always loved Peter Pan
Jumanji - My dad took me to see this in theatres & I loved it once
Dead Poet's Society - One of the only "educational" movies I didn't hate watching in school
Patch Adams - The first movie I thought of when I heard the news...
Good Will Hunting - I am convinced he made this movie what it was for Matt Damon & Ben Affleck
And so my love affair crush with Matt Damon began...
I realize there are more. Many more. Older, newer, better, worse. He was incredible and there will never be another like him. I feel lucky to have been able to watch his movies through the years, and will continue to watch them for many years to come...