I'm sure most of you have heard of
Influnster
but if you haven't, it's basically a social community for reviewing products and experiences. By reviewing things on their site, you occasionally qualify to receive samples in exchange for reviews. They call this sample mail-out a VoxBox.
I recently received the imPRESS VoxBox with these two bold press-on manicure sets:
While I haven't put these specific ones on yet as the occasion has not arisen, I previously used the ones below and will be using that experience to review!
I used to do my own glue-on manicure in university quite frequently, but hadn't really tried it since then. What I remember most about previous self-applications is a lot of glue. A lot. Everywhere. And always carrying some spare glue with me.
Well, no more glue! These nails are covered with a sticky film on the back already. Once you match up your nail sizes, you just peel off the film, stick it on. Don't forget to press & hold too! It.was.so.easy!
They come in 12 different sizes (2 of each = 24 nails) so I even matched them up so that I'd have enough for two applications. BAM - 2 manis for the price of 1!
This is actually from Day 2
I found that these easily stayed on for about 5 days and I pushed through for a full week. By about the 4th or 5th day,
one
of the nails was loosening and shifting. I noticed this mainly happened after getting my hands wet. Not surprisingly so.
I did my best to dry them and then hold down the nail for a few minutes so it would re-stick to my fingernail. It worked for a couple of days which isn't bad.
Notice the tips are a bit rubbed off. I wasn't concerned because that happens to my manicures regardless
I finally took them off after a week. It was super easy - I just peeled them right off. A couple bent and broke a bit but it was no big deal.
Аlso, my nails weren't damaged
at all,
unlike when I use to have to use the nail glue. Below is a picture taken right after I removed the nails, before I did absolutely anything else.
Here are the things I liked:
- They were super easy to apply! Once you've made note of the correct sizes, future applications will take 5 minutes, tops!
- They looked great and I could never create such an intricate design on my own.
- They stayed on quite well until that one nail on the 5th day.
- They were super easy to remove and my nails weren't damaged.
Here are the things I didn't like so much:
- Besides the french tips, I don't find there are any I'd wear on a regular basis.
- The sticky film is not as adhesive as the regular glue, therefore nails will start coming off faster.
While they're not for everyone, I think this is a great option to switch it up from nail polish and much faster! Running out the door in 10 minutes and need a perfect mani? You're set!
They're obviously not for everyone though. How they look
really
depends on the shape of your nails and how long they stay on depends on what you do with your hands on a regular basis.
That's really it - I think the press-on nails are great!
Have you tried these nails? Any fake nails? Would you?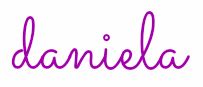 I received this product complimentary
from Influenster
for testing purposes. All opinions are my own.