Linking up with my girl
Jennie
for...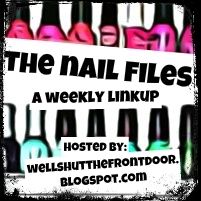 (Jennie's gonna be so proud)
This week I paired these two puppies:
Glitz Gal + Merino Cool
The lighting ins't great, sorry! I total love how they match and aren't too bold but still rad :)
Excited to see y'alls nails! I need spring/summer ideas :)
As if I'll have time to do my nails in the summer.