Linking up with my girl
Jennie
for...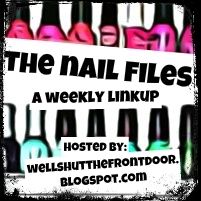 Today I'm reviewing these puppies:
I received this press-on manicure in my first
Influenster
Maple Vox Box
last month. I used to do my own glue-on manicure in university quite frequently, although I always opted for the french mani. The shape of my nailsbeds and fingers make easy for me to pull this off without them seeming obviously fake so I was totally open to giving these a try, even though pattern was bolder than what I'm used to.
What I remember from previous self-applications is a lot of glue. A lot. Well, no more of that! These nails are pre-stickied (such a technical term) and covered with a clear film. Once you match up your nail sizes (12 different sizes, 2 of each = 24 nails), you just peel off the film, stick it on. Don't forget to press & hold too!
It.was.so.easy! I love it!
I even matched the nail sizes so that I'd have enough for two applications (with four nails left over) so BAM - 2 manis in 1!
I totally recommend these if you're looking to cover up your real nails for a bit (mine were breaking & chipping constantly so they needed a break & I needed something nice to look at) or just a fun mani without the effort (especially if you don't have to skills - like me).
This is from Day 2
I hope Target Canada is still having a clearance sale on their nail stuff and I can pick up some more designs for
cheap
!!!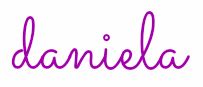 I received this product complimentary
from Influenster
for testing purposes. All opinions are my own.