Linking up with my girl
Jennie
for...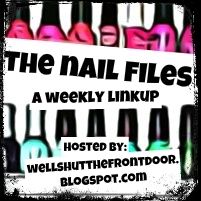 I'm actually very excited about this week's post! Our lovely host
Jennie
let me in on a little secret called
www.nailpolishcanada.com
! I ordered a couple items at the end of last week and received them on Monday!
I finally found the PERFECT nude colour:
And amazing discovery #2, thanks to my cousin & Jennie again...
Seche Vite top coat!
That's why I was able to take this great pic of my nails THREE DAYS after I applied it. For me, that's amazing because usually only looks like that for the first THREE HOURS after application.
Happy Friday!