So when I talked about
softball injuries
a couple of weeks ago, I guess I didn't realize that I should hold off until the end of the season.
Last night I took quite the tumble at home plate. No, not running
to
home plate; running from home plate after batting. I wouldn't even call it running, because I barely got to start after losing my footing on the gravel. Twice. The first time it was no big deal. Then someone else almost fell there, and then I fell hard.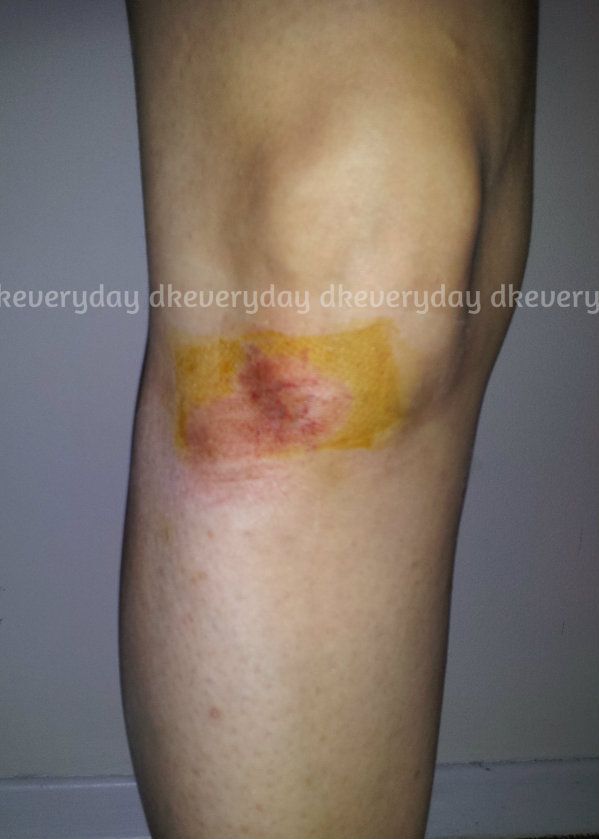 The yellow is all iodine....
My elbow and hand palms are also fairly scratched, but it's all good. It'll just take until the end of summer to heal when skirt/dress/shorts season is over. NBD.