The day that dC comes home!
When I wrote
about him being away for 12 days, it seemed like a lifetime! As noted, July is pretty much over now and that in itself feels weird [where is 2012 going?!], but the 12 days have now passed.
I won't say it was super easy, but it wasn't as difficult as I had anticipated. I'd like to take this opportunity to thank the following for that:
Honestly, we couldn't have done it without technology. With the video chat, sometimes it barely felt like he was away! But t
here were plenty of times when I wish dC was there to share in the moment & he wasn't, so
I wouldn't want to do it again. His work needs to really discover video conferencing for themselves.
Another thing that helped was the to do list I set for myself originally. To be honest, I usually fail when I set goals like these for myself so this is actually an epic accomplishment - take a look!
The things I didn't get to were least important but the stuff I actually accomplished I'm so proud of.
#1 thing I'm proud of is this:

My hanging collage of postcards - both sent to me & picked up on vacations. I love love love it & is even better than I had hoped!
And now it's time to celebrate dC's return...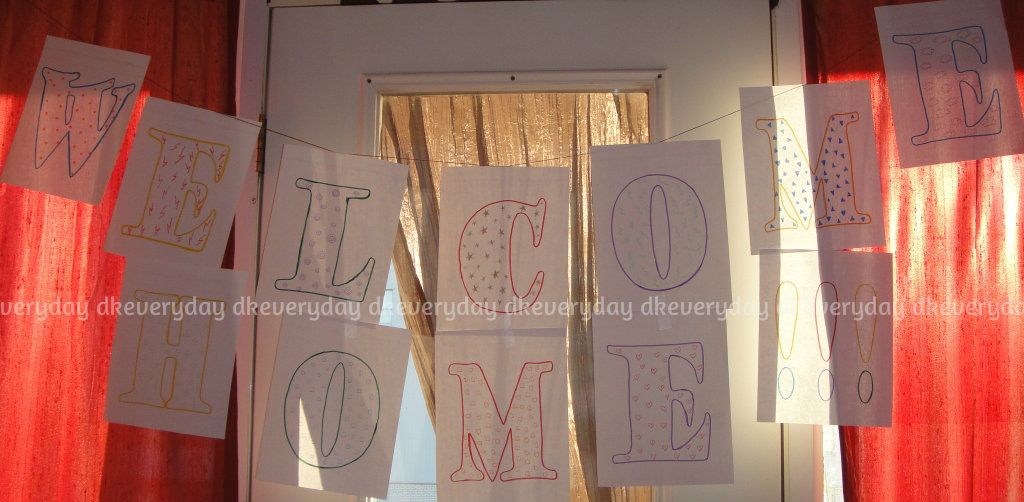 Can't wait for him to see that when he gets home as I won't be there... :)